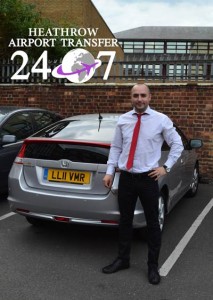 When traveling you need to always rely on a professional and trustworthy partner. 247 Heathrow Airport Transfer is such a private hire provider in London. The company has more than 5 years experience in the London private hire sector and has slowly but surely secured its position in the top providers of minicab services. Our mission is to always provide timely and quality services to all our clients and we promise a good value for money ratio. If you are traveling and you need a Heathrow to Stratford Station Transfer, you most definitely can give us a call. We will provide you the best quote and a suitable car for your needs.
If you are a tourist in London we would like to present you with a couple of reasons for which you should choose Stratford as your to go destination. First of all the location is a central hub for all the tube, rail and bus transportation. Located in E15, the station is very close to Central London and you can also find here cheap accommodation for your stay. We would recommend you to use a couple of names like Premier Inn, The White Wan Hotel, Best Western and if you would like a four-star hotel go to The Stratford Hotel, The Arden Hotel or the lovely Heron Lodge.
If you are wondering what places you can visit in Stratford here are some recommendations. The Church of St John the Evangelist is a stop. This is a great building with a three-stage tower. You can also visit ArcelorMittal Orbit, a sculpture and observation tower 374 feet tall based in the Queen Elizabeth Olympic Park. You can also visit Old Town Hall, Martyr's Memorial, "Robert" the tank engine or the King Edward VII public house. If you just fancy a walk in the park you can always go to the beautiful Queen Elizabeth Park and enjoy the beautiful landscape.
If you want to grab a bite you can always visit the Parlor Gastropub in the heart of Stratford. Other interesting choices would be Annex Room Restaurant or Pazzo Taverna and Pizzeria. If just want to go out and have a drink you can always visit Boars Head Pub or Keystone Alley Caffe for a lovely time.
From Stratford Stations, you will have major connections either underground or over the ground. The tube is a terminus for Jubilee line and also for the DLR. Overground you will have a connection TfL rail to Liverpool Street and Shenfield. The bus station is on the south end and here you will have a connection including with National Express and Terravision.
Getting to Heathrow airport more than often proves to be difficult. You will have to change the means of transport and that can be difficult especially if you are with family, friends and have heavy luggage. In this case, we recommend that you take a Heathrow to Stratford Station Transfer with 247 Airport Transfer. You can rely on us to take care of your group and get you at your destination in no time. The prices for a saloon vehicle starts at 69 GBP and you can always register an account online with us and get a 10% discount.