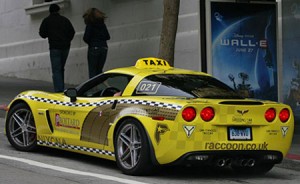 In every domain of life, there is a trend to reach perfection or at least to continuously strive to differentiate from the others in a positive way. Some sacrifice large sums of money in order to become the most beautiful, others many hours a day to become the best in their field and the examples can go on. This is the case of the cab industry as well. Innovation and creativity have become a must for cab owners or hire private taxi businessmen that want to have more profit, even when there is a financial crisis on a worldwide level.
Ambitious drivers all around the world are trying to bring more customers using different methods. Some ways are more conventional, like politeness, courtesy, punctuality, attitude and a neat aspect. Others have decided to take it to the next step and have decided to upgrade their cars. The changes range from unusual taxi models and unique interior designs to laser shows and other entertaining tools. I chose to present to you some of the most interesting cases that became viral on the Internet.
For the most important clients (celebrities, politicians, billionaire businessmen, etc.) there is usually the possibility to book an Executive or a VIP car. The private hire market developed so much that now a person can select to travel in very expensive models that will take your breath away and that will make sure that you will reach your destination as fast as you can say "cab". Maybach, Hummer, Porsche Cayenne, Chevrolet Corvette and Lamborghini are just some examples that can be mostly met in Russia, Texas and Canada.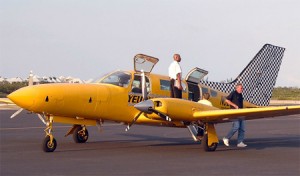 For the more adventurous type of passengers, there are companies that offer journeys made by the so-called Air Taxies and Water Taxies. These are very common in New York, Venice and Florida. The clients that enjoy being close to the environment at all times can travel with a cute 3-wheeled car or with other models that protect you from rain, but not from the dust on the roads or by the unbearable heat of a summer day. Cuba is known for this type of small cabs. If you are a supporter of the bio lifestyle and want to protect the green life all the times, you have the possibility to choose a Solar Taxi, a business that is just beginning to flourish.
If you usually travel light, with only the necessary items, mostly taking solely handbags and no large suitcases, you will be happy to hear that some producing cab companies have thought about your needs as well. For example, the Volkswagen Taxi Concept is a model that has an electric motor and is fit for two passengers and luggage. Cars like these are perfect for clients that also want to avoid the heavy traffic, the rush hours and the restrictions of space. In addition to this, many taxi drivers should love it, as it is not very expensive, it can be parked easily and it looks very cute.
Are you in search of transport to or from Heathrow Airport? Here's what we can offer:
– Best value for money Heathrow Transfers
– Professional Heathrow Taxi services
– Heathrow shuttle services for low fares.