247 Heathrow Airport Transfer and your plans for 2015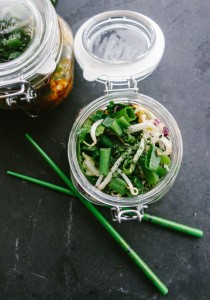 2015 is here! If you have made any resolutions then it is time to start accomplishing them. Fortunately, the forever young capital city of England and the United Kingdom is up to date with the latest trends in fashion, food, and entertainment, helping you reinvent yourself. Whether you want to improve some professional skills, try new things, change your wardrobe or lead a healthier lifestyle, this city is perfect for any positive transformation.
247 Heathrow Airport Transfer has prepared for you in this article some of the newest venues opened in London. Ranging from restaurants to shopping boutiques and shows, you will definitely find something interesting and suitable for your 2015 objectives. First of all, let us talk about the latest trends in the health department. After the Christmas holiday, when we ate and drank like there is not tomorrow, we start thinking about our next diet and gym membership. If you feel like starting a non-alcoholic and raw fooding regime, make sure to visit one of the following locations: Tanya's Café, Pure Taste, M and Ethos. You will be pleasantly surprised by the varied menu, comprising not only healthy dishes and desserts but also cocktails and juices.
If you are simply one of those types of persons that love visiting the latest venues and trying new and exciting activities, 247 Heathrow Airport Transfer tells you to relax and prepare for a full 2015. When it comes to eating and drinking locations, there are a number of venues that await your visit. Take your loved ones and try international dishes at new restaurants such as Bibigo Angel, JinJuu, Zinnia, Den, Cereal Killer Caffee, Nordic Yulefest and Tonkotsu Hackney. In case you like to spend your lunchtime at locations with British food menus, that offer beautiful views over London and impressive cocktails, you can try one of the following novelties: The George, Kilburn Ironworks, Pig and Goose, Crumbs and Doilies, Winter Sun, The Queensbury Kitchen and Bad Egg.
It is time to talk about events. As you already know, London has the advantage of offering some of the best means of entertainment in the world. Millions of travellers choose this destination for travel or business purposes, choosing local attractions and cultural venues for their itinerary. If you are passionate about art in general, be glad to know that 2015 presents some of the best shows and plays in the United Kingdom. 247 Heathrow Airport Transfer warmly recommends you to visit one or several of the following locations: Pillow Cinema (slumber party in Shoreditch and top quality films), St James Theatre (Icons Season series of plays) and Museum of London (Sherlock Holmes exhibitions).
Image: Pinterest